WELCOME TO THE PAIN BUSTER ONLINE
BREAKTHROUGH FOR PAIN RELIEF
Get ready to release your own body's innate pain relieving capabilities
In just minutes!
Try our acoustic energy program today and you may experience a dramatic reduction in your pain. It uses no medication and you can access it right now!
ATTENTION PAIN SUFFERERS: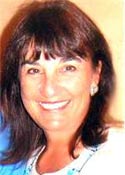 Hi, I'm Wellness Specialist Peggy Sealfon. I'm excited to share this new technology with you. I've used the program myself to relieve my shoulder pain, lower back pain, tennis elbow. I even use it if I feel tired and need a boost. For me the relaxation techniques combined with the full range of acoustic pulsed sounds   help
me feel energized and more productive...and takes only 15 minutes.   I've used it for many of my clients (read their testimonials below).   You'll read about many different kinds of issues and how clients had such quick results.   Don't take my word for it.   I encourage you try it for yourself. Or click the FREE TRIAL link above for a demo.
The Program is very simple to use.
We'd love to hear your experiences!

Use it from the comfort of your own home!
Elizabeth has been suffering chronic back pain. Here's Elizabeth's experience with the Pain Buster Program.
You may experience pain relief for
HEADACHE
BACK PAIN
KNEE & SHOULDER ISSUES
MUSCLE & JOINT ACHES  
INJURIES
AND MORE    
Your relief may be immediate.
THE PAIN BUSTER PROGRAM
incorporates ancient Integrative Relaxation techniques that help release the source of the pain and this is combined with a new technological advancement in Quantum physics which we believe stimulates the body's energetic fields that support wellness. It uses a wide spectrum of pulsed resonating sounds that serve   like a tuning fork bringing the body's energy centers into vibrational alignment. We believe this effect helps to restore your body to a state of wellness. The first part of the program uses a calming, breathing technique which is then followed by the pulsed sounds of the Matrix Transmitter. This program has not been shown to interfere with any form of medical care. It serves as an enhancement and, in most cases, provides immediate pain relief. Experience it for yourself.
Takes only 15 minutes!!!
    Ready to try it for yourself?
Get the complete version of
The Pain Buster Program for only $49.95
***

***
DISCLAIMER: Your body's ability to relieve your pain is not guaranteed. There is no warranty, expressed or implied that such a result will occur.The device and these statements have not been evaluated by the FDA and there is no attempt to diagnose, evaluate, treat, correct, mitigate, cure, or prevent any medical or surgical disease, defect, infirmity, disorder or condtion.   For medical/surgical diagnosis and/or treatment, you should seek the services of a physician or other healthcare provider.
Although no users have experienced any adverse effects. Anyone who has epilepsy or suffers from seizures should not use this program.  
Want the CD version with a BONUS 20-minute Integrative Relaxation for a restorative and rejuvenating experience?  
ORDER CD VERSION BELOW:
Buy with confidence. We accept VISA/MASTERCARD, AMERICAN EXPRESS or Paypal
OTHER WELLNESS PRODUCTS TO CONSIDER:
FOR STONEWATER STUDIO
click "like" for Facebook updates on news and special offers
and
FOLLOW STONEWATER STUDIO ON TWITTER