Stress Buster System

by Peggy Sealfon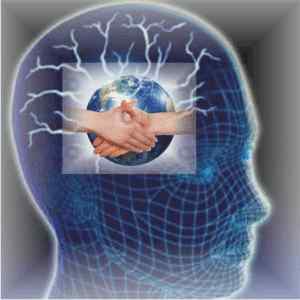 SHIFT FROM STRESS TO SUCCESS
Master the Inner Game of Life
by Increasing Productivity and Performance
Available online anywhere in the U.S. or in-person

The Stress Buster System can provide a distinct advantage in the competitive environment of today's business world (or personal life) by improving efficiency and reducing conflict.  Consider the Stress Buster System for staff building conferences and conventions. The program will include insights and techniques that dramatically reduce stress to:

Improve Efficiency

Increase Productivity

Enhance Morale

Build Team Relationships

Increase Performance

Restore Optimal Health & Well Being

The techniques are simple and extremely effective. It's the best investment  in the future of your business. It will even reduce absenteeism and enhance your marketing through staff word-of-mouth branding. Some insurance companies will even lower your rates based on the fact that you've invested in a stress-reduction program!   
What does a "Stress Buster" Session entail?

Want a glimpse at how you can reduce the stress from information overload delivered daily through our technology? Read Peggy Sealfon's article, which appeared in SW Florida Today's Business Magazine, excerpted from her forthcoming book, Mastering the Inner Game of Business.
Effectively Managing Technology Onslaught

*** 
Here's what some of our participants have commented about the program:
"Peggy has effectively changed my approach to health and living which has had a major impact on my personal productivity and results.  Her wellness techniques and personal caring have improved team dynamics at home and in my organization...She has a plethora of tools in her toolbox." --Richard Federman, Director Blueprint SMS 
"After recommending Peggy to my supervisor, she was hired to provide a very successful course of stress busting and relaxation training to our entire staff.  Many, skeptical at first, came around to embrace and realize tremendous benefit from Peggy's professional and thoroughly enjoyable training."  -- Stephen R. Wheeler, Senior Director of Development, Lee Memorial Health System Foundation. 
"You have helped me immensely ...Sleep has been fantastic." -- Sue Long, Fort Myers, FL
"The Stress Buster program is innovative and effective and I highly recommend it for companies that want their team members to improve their effectiveness and work satisfaction." -- Roger Zlotoff, President, Uniprop,  Birmingham, MI
Clients have included: The Club at Barefoot Beach, Fifth Third Bank, American Heart Association, International Polo Club, Lee Memorial Health Systems Foundation, Naples Area Chamber of Commerce, Peter Burwash International, Rotary International, Uniprop, USPTA (United States Professional Tennis Association), SCORE,  Warm Mineral Springs Spa, among others.
Private sessions available for corporate executives, teachers, retirees, students, athletes, and individuals suffering from physical issues ranging from fibromyalgia to migraines. Or for anyone who just wants to feel better and perform better. Online sessions are accessible with a computer or a telephone!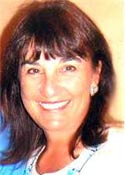 PEGGY SEALFON is a Wellness Specialist and Coach, Speaker, Radio Personality, Author, and formerly owned a successful Advertising Agency.
 She is author of the book
Escape From Anxiety--Supercharge Your Life With Powerful Strategies from A to Z available at Amazon